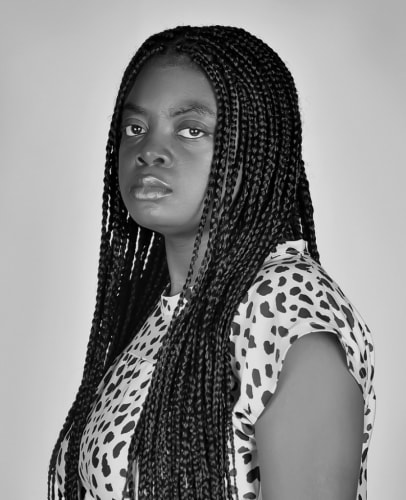 [Abuja, Nigeria ::: b. Lagos, Nigeria]
Nneka Chima is an artist from lagos, Nigeria. Her technique is linocut printmaking which tells the stories of different lives lived by not only herself but by different people. Nneka has always loved to draw from a very young age by sketching things around her. She was so keen on being an artist that she didn't mind being the only fine art student in her final year in secondary school to trying new ideas in both the polytechnic and University she attended. She would like to explore more unconventional techniques in her story telling.
Art has always been a way to clear her mind and pour what she learnt outside by documenting such information in each work she creates in her own way.
Her first exhibition was in 2019 November at Moeshen Gallery, Abuja and in the same year, she was published in Daily Trust Newspaper. In 2020, She was selected for the Art X Portfolio Review.
Our lives are filled with a lot of stories and experiences which we rarely talk about. Life is ultimately about self and each person has a different story to tell. Two people can be in the same place but they have different experiences. My works tell stories from everyday occurrences, dreams and premonitions from past times to recent times and sometimes possible future events. I am inspired by the unuttered thoughts, feelings and expressions of people. My works are usually one colour but I sometimes use other mediums like gouache, ballpoint pens and the likes to further express my thoughts in my works.
I first came across linocut printmaking at my Alma Mata AHMADU BELLO UNIVERSITY, ZARIA and I loved the monochrome effect despite the detailing it takes to produce each artwork. At the end of the day, if a viewer can reflect on each piece not only for its beauty but feeling a sense of nostalgia I have succeeded in my work.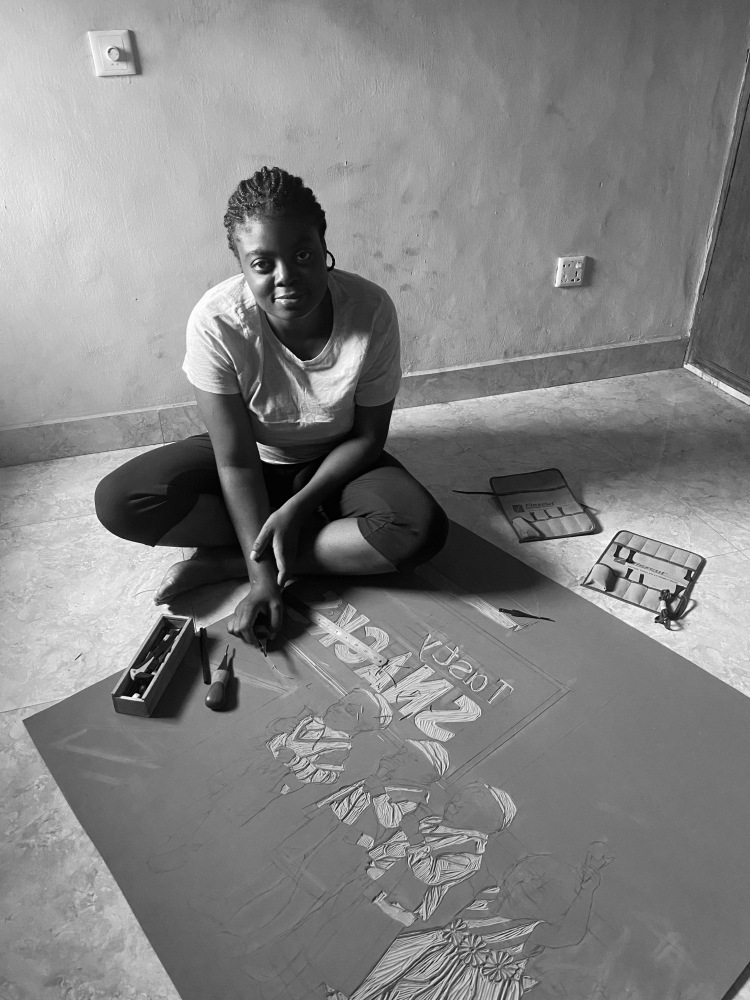 EDUCATION
2007 Institute of Management and Technology, Enugu, Nigeria
ND Fine and Applied Art
2012 Ahmadu Bello University, Zaria, Nigeria
B.A Industrial Design
Selected Exhibitions
2019 Through her eyes, Moeshen Gallery, Abuja, Nigeria
PRESS
2019 Daily Trust Newspaper