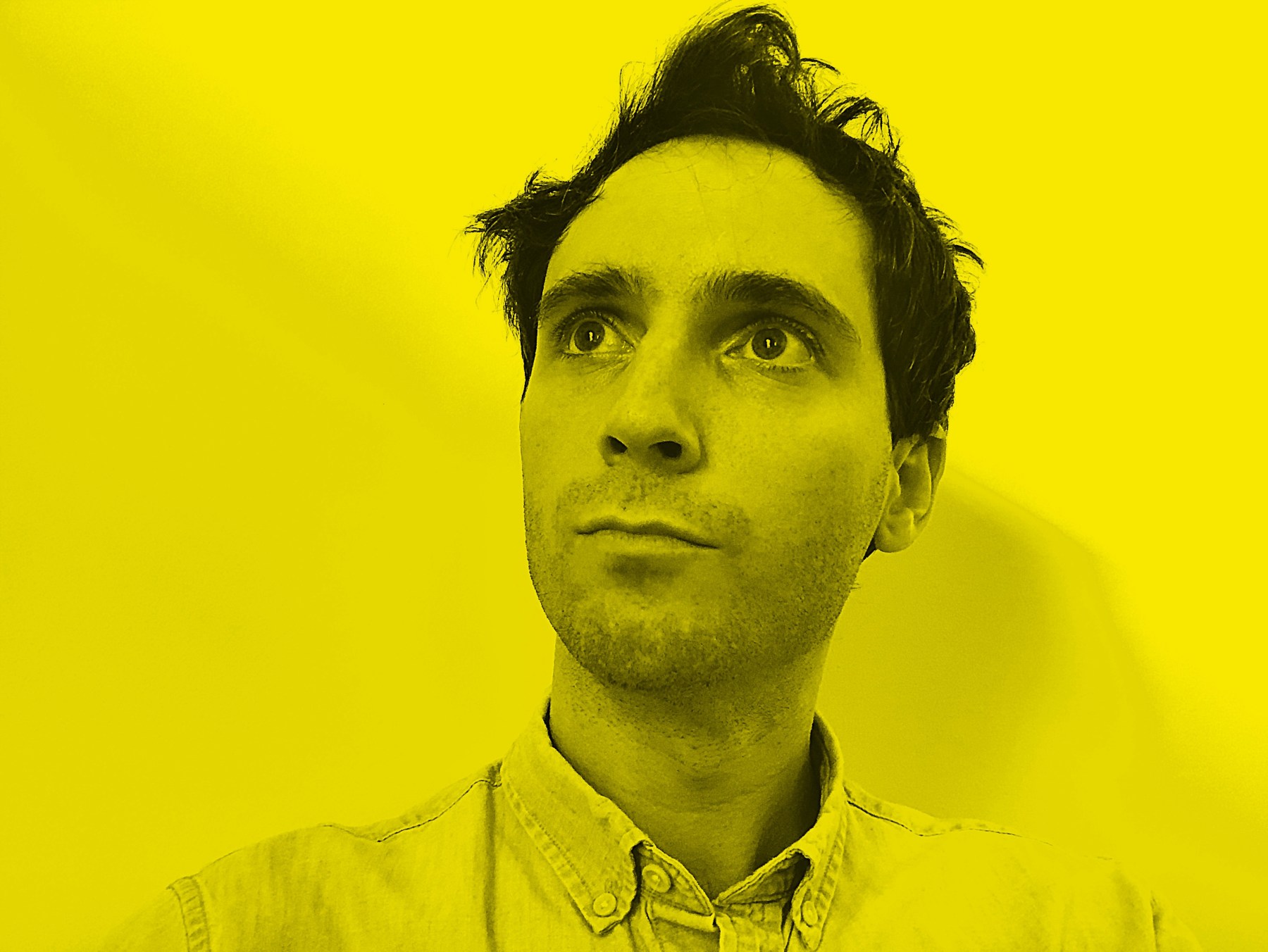 1 June 2021 (New Orleans, LA) JONATHAN FERRARA GALLERY is pleased to announce Seers, the premiere solo exhibition of mixed media sculptures by Joshua Edward Bennett. Constructed of such materials as acrylic, aluminum, urethane, fiberboard, paint, and ink, these nine abstract assemblages assert themselves as digital-age, venerative icons. Bennett's unique and bold fabricated objects are born out of a personal longing to assign a visual and spatial aesthetic to existential imaginations surrounding his own sense of spirituality. Though he is not a religious person as it pertains to established organized institutions, he feels a perpetual and indefinable force that evades any empirical measure or truth.
In Seers, Bennett explores the concept of objects as clairvoyants. They are intended to be fixtures of faith vacant of the burdensome commitment of a worldview or organized spiritual affiliation. Singularly, they facilitate predictions limited by the human quality they represent, (i.e Praise, Prudence, Patience, et cetera.) The objects are designed to operate as conduits between current reality and the idealized reality of the future. Through swirling emphatic color arrangements, glass-like reflective surfaces, and gritty pitted textures (sourced from the comet 67P/Churyumov-Gerasimenko that the Rosetta space probe successfully landed upon in 2014,) Bennett imbues a feeling that is both strangely foreign and deeply human. These visionary works, at the very least, offer a moment for the viewer to pause and deliberately ruminate over the featured human condition.
The exhibition will be on view from 3 June through 10 July 2021 with an opening reception coinciding with the Arts District of New Orleans' (ADNO) First Saturday Gallery Openings on Saturday, 5 June from 12 pm - 7 pm. For more information, press or sales inquiries please contact Gallery Director Matthew Weldon Showman at 504.343.6827 or matthew@jonathanferraragallery.com. Please join the conversation with JFG on Facebook (@JonathanFerraraGallery), Twitter (@JFerraraGallery), and Instagram (@JonathanFerraraGallery) via the hashtags: #JoshuaEdwardBennett, #JonathanFerraraGallery, and #ArtsDistrictNewOrleans.
JOSHUA EDWARD BENNET lives and works in Nashville, TN. He received his MFA from Tulane University in New Orleans, LA in 2019 with a concentration in digital arts. Bennett received his BFA with a concentration in painting and drawing in 2006 at the University of Tennessee in Chattanooga, TN.
He has exhibited work in solo exhibitions at Good Children Gallery in New Orleans, LA, and has forthcoming solo exhibitions scheduled for next year at Jonathan Ferrara Gallery in New Orleans, LA, at Voss Gallery in San Francisco, CA, and at Deep Space Gallery in Jersey City, NJ. His participation in numerous two-person and group exhibitions include Living Easy Where The Sun Doesn't Shine at BS Projects in Houston, TX, Sun Shines at Central Park Gallery in Los Angeles, CA in 2019, RE:TELL at the Atlanta Contemporary Art Center during their biennial in 2016 in Atlanta, GA, Nomadic Habitat (Hustleman), a group collaboration with Carlos Rolón at the New Orleans Museum of Art in New Orleans, LA in 2018, Jonald Dudd 2019 for NYC Design Week in New York City, NY in 2019, and Love Triangle at Deep Space Gallery in Jersey City, NJ also in 2019.
Bennett has been a contributing member of the artist-run space named Good Children Gallery since 2015.